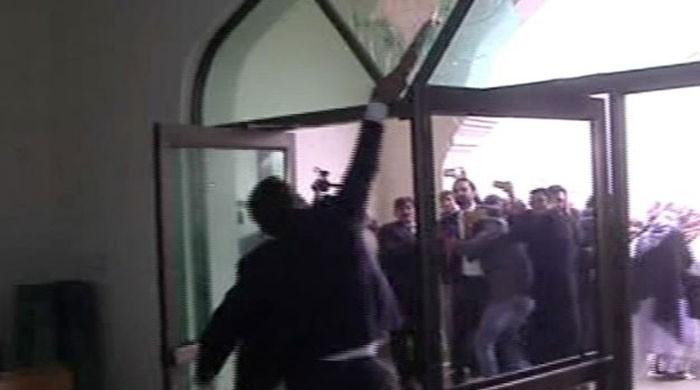 MULTAN: The district and sessions judge, Chaudhry Ameer Muhammad Khan, believes lawyers were not involved in causing the chaos that erupted in the judicial complex earlier on Wednesday.
While addressing a news conference in Multan later in the day, the district and sessions judge said the incident at the judicial complex should not be stressed over.
He added the new judicial complex building — over which the chaos erupted — has 61 lavatories and 36 water coolers. Besides that, he added, there is a 62-canal land for lawyers' chambers….
Original published: 2017-12-14 01:36:00 Read the full Karachi News here
---
Some local news is curated - Original might have been posted at a different date/ time! Click the source link for details.