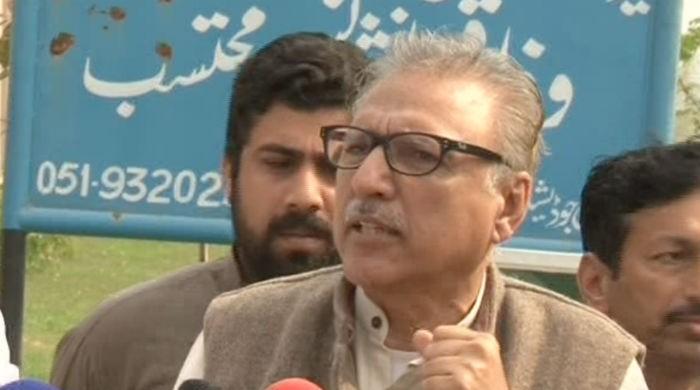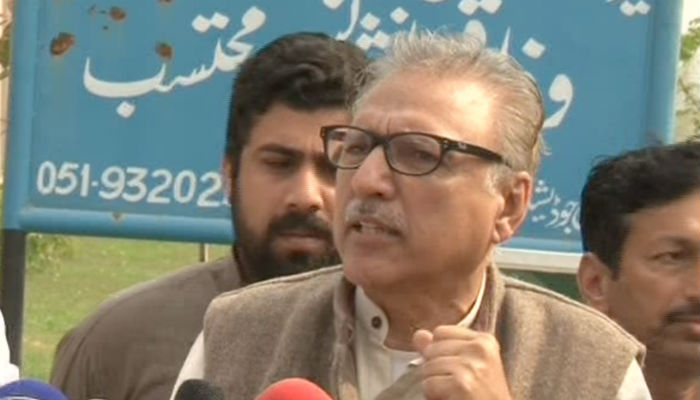 ISLAMABAD: Pakistan Tehreek-e-Insaf Leader Arif Alvi remarked that everytime Pakistan Muslim League-Nawaz wins it is termed as 'democratic', but if they lose they allege it's a 'conspiracy'.
While speaking outside the accountability court on Tuesday, the PTI leader negated the allegations of the party forming an alliance with Pakistan Peoples Party during the elections for Senate chairman and deputy chairman.
"PTI supported the panel [in Senate elections]. We did not form an alliance with PPP."
The nation cannot be duped anymore, he shared, adding that the civilian government is taking efforts to declare the party as a terrorist organization.
Alvi added that the party will also register an FIR against prime minister's son for attacking PTI MNA in Senate.
On Monday, the ruling PML-N lost the race to appoint their favoured candidates to…
Original published: 2018-03-13 17:38:00 Read the full Karachi News here
---
Some local news is curated - Original might have been posted at a different date/ time! Click the source link for details.