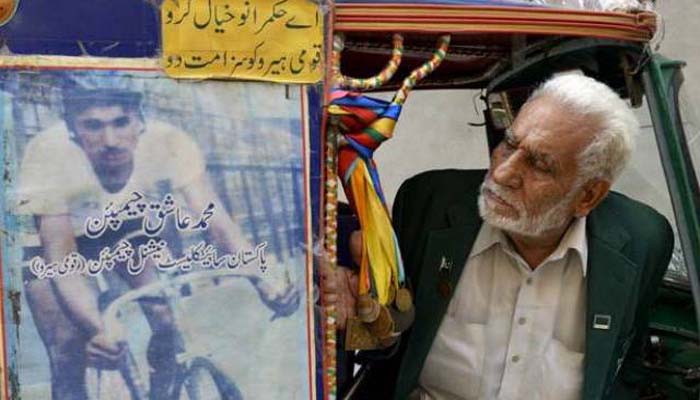 Former Olympian Muhammad Ashiq passed away in Lahore on Sunday.
Ashiq, who competed for Pakistan at the 1960 and the 1964 Olympics, became a rickshaw driver in Lahore a few years ago to make ends meet.
He began his sporting career as a boxer, switching to cycling in the 1950s when his wife complained about his injuries.
He competed in Rome in 1960 and Tokyo in 1964 and though he won no medals, he was hailed as a national hero for Pakistan.
But when his cycling career ended, so did his luck.
He took a PR job but left it for health reasons in 1977. He briefly drove a taxi and a van then bounced around several other small business ideas, but then started to drive a rickshaw, ferrying low-income passengers around Lahore's bustling, choked streets.
Ashiq spent his life dismayed by how the Pakistani government 'forgot' him. In 2016, in an…
Original published: 2018-03-13 19:14:18 Read the full Karachi News here
---
Some local news is curated - Original might have been posted at a different date/ time! Click the source link for details.