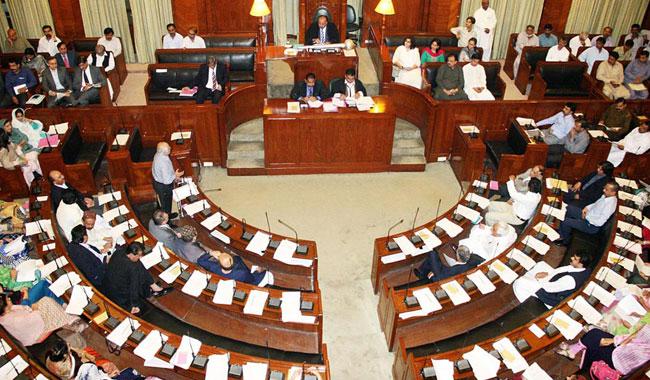 Khuhro says emoluments now on par with other provinces
The Sindh Assembly has approved increasing the salaries of the chief minister, deputy speaker, ministers and other MPAs by more than 100 per cent to ensure that the "emoluments are on a par with other provinces" and to "encourage punctuality".
The April 13 meeting of the selection committee constituted by the provincial legislature had reviewed the MPAs' remunerations and allowances. On Thursday the body submitted its recommendations seeking a hike in the salaries. The assembly passed the Sindh Law Amendment Bill in this regard and it was approved with consensus of everyone present in the House. The law, termed the Sindh Law Amendment Act, will be applicable at once and be deemed to have taken effect on July 1, 2016.
Each MPA will now draw a monthly salary of Rs50,000 with Rs10,000 sumptuary allowance, Rs10,000 telephone allowance, Rs15,000 office maintenance allowance, Rs45,000 house rent, Rs15,000 utility…
Original published: 2017-05-19 05:00:00 Read the full Karachi News here
---
Some local news is curated - Original might have been posted at a different date/ time! Click the source link for details.